An essay introduction is the first paragraph of an essay. It serves as an introduction to the topic and provides background information to help the reader understand the main argument or purpose of the essay. The introduction also includes a thesis statement, which is a sentence or two that summarizes the main point or argument of the essay. According to Essay Writing Help in Dubai, the importance of an introduction is that it sets the stage for the rest of the essay and gives the reader a clear idea of what to expect. When you seek professional Essay Writing Help in Dubai from reliable companies like Gulfdissertation.com, they can develop a strong introduction that can grab the reader's attention and make them more interested in reading the rest of the essay. Keep in mind that a well-written introduction can also establish the writer's credibility and make the argument more convincing. In most cases, there are no hard and fast guidelines regarding the length of an introductory paragraph. Professional essayists typically craft their introductions to be roughly 10% of the full paper's length. If you're using the five-paragraph essay format, for instance, your introductory clause should be no longer than one paragraph.
Also Read: Research Assistance in Dubai
Essential Steps in Developing a Strong Introduction of an Essay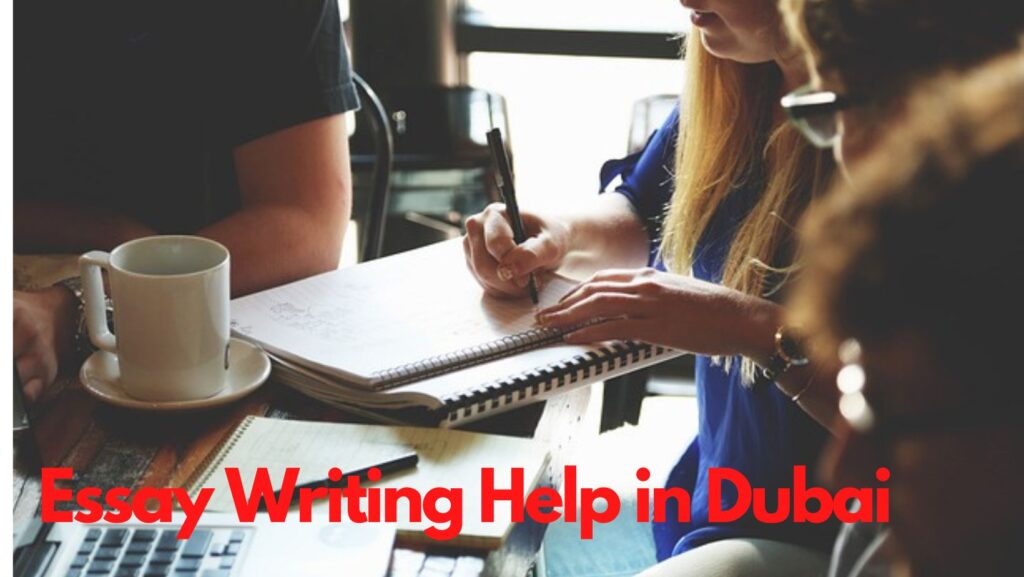 1. First, you must get the attention of your audience.
It's important to take time crafting a compelling first phrase because it will establish the tone for the entire essay. Don't bore your reader with a long, winding sentence; instead, start with something simple but intriguing. Your essay's hook should entice the reader to keep reading by providing a glimpse into the subject matter and establishing why it's worth their time. Essay Writing Help in Dubai recommends not making blanket assertions or boring declarations of fact.
2. Provide a context to your reader.
The next step is to provide background information for your reader. This could contain, but is not limited to, the following, depending on the nature of your essay's topic:
The setting, be it in time or space or among people

A synopsis of the controversy you're attempting to settle

A review of any pertinent theories or studies

Explanations of any jargon you'll need to use
This should be a general overview of the topic, but it should also be specific to your argument.
Be brief; you can make passing references to ideas that will be developed more in the body of the essay, but the proof and interpretation should be saved there.
3. Present and defend your thesis.
Now is the moment to hone in on the essential points of your argument and demonstrate your point in greater detail. In just a line or two, your thesis statement should sum up your entire paper. This is the most crucial portion of your introduction. In contrast to simple fact statements, strong theses make assertions that must be backed up by reasoning and proof. The idea is to clearly explain your own stance in a dispute or your core point about a topic.
Also Read: Term Paper Writing Help in Dubai
4. Make a plan for your essay's structure.
Particularly in lengthier articles, it's important to close the introduction by signposting what will be covered in each chapter. Keep it succinct and offer your reader a clear sense of the path your argument will follow. Contact an expert offering Essay Writing Help in Dubai today if you require proper guidance.
5. Thoroughly review the content and modify it if required.
Your argument's emphasis or slant may shift as you gather additional information and draft your paper. This is why the introductory paragraph—or even the entire paper—should be written last, or at least after you have completed the rest of the draft. When you've finished writing the essay's main body and conclusion, go back to the introduction to make sure it still makes sense. Be sure that your thesis statement truly reflects your work in the essay. If you find that your argument has taken a turn you hadn't anticipated, you may need to revise your thesis statement to reflect the new path or hire a writer that can offer you exceptional Essay Writing Help in Dubai.
Strategies Used by a Trusted Essay Writing Help in Dubai
Let's quickly run through the important takeaways of what you should and should not do when writing a solid introduction:
Dos
Make sure your introduction relates to the reason you're writing this paper.

Hook the reader in the very first sentence with something interesting and relevant.

Make sure your audience fully grasps your stance.

When required, define any words that may be unfamiliar to the reader.

Prove your familiarity with the topic at hand.

Give your reader(s) a rough outline of the paper's structure and the topics it will cover to assist them get a feel for what you want to write about.

Keep your introduction paragraph to no more than 8-9 percent of the total word count of your work for optimal effectiveness (for example, 160 words for a 2000 words essay).

Provide a strong and concise argument as your thesis.

Keep things interesting.

Check that the transition from the introduction to the rest of the article is natural and flows well.
Don'ts
Include unnecessary background material.

Deviate from the point or add filler words.

If you want to keep your reader(s) interested, you should hold some information back.

Make broad, overused statements.

Aim too high in scope.

Avoid over quoting.
Get in touch with Gulfdissertation.com, the #1 Essay Writing Help in Dubai if you need a specialized writer. We can compose a term paper or any other essay style you need. Our team have worked in this field for many years.
Also Read: TOK Writing Help in Dubai